With everyone rightly concerned about hygiene, when you re-open your salon, what do you think your clients and your team will want? Client expectations have changed drastically due to COVID-19.
Salons can expect loyal clients and new clients to be more strongly focussed on hygiene than ever before. Discerning clients will be questioning hygiene standards for all aspects of the salon visit – they will want their salon to be a clean, safe space at every visit.
Hygiene is the new 5-star service expectation for the post-COVID consumer. Consumers are placing their trust in their salon to provide the highest level of cleanliness and safety. Recent research has shown clearly that COVID-19 may remain on clothing for up to 72 hours! If COVID-19 can remain on clothing, it can definitely remain on cotton towels used in a warm salon environment. This statistic is terrifying – especially for busy salons.
Easydry were always concerned about towel hygiene and released a Hygiene Animation back in 2015. This animation shows clearly how towels used in a salon environment are the perfect breeding ground for germs and bacteria. Washing at very high temperatures and with a strong detergent is only way to remove most of the germs and bacteria. However, even if towels are clean, they may still look old and worn. This is not what the post-COVID consumer will want to see at a salon visit.
Click here to watch the Easydry hygiene animation: https://www.youtube.com/watch?v=eZoiqhkSO3Y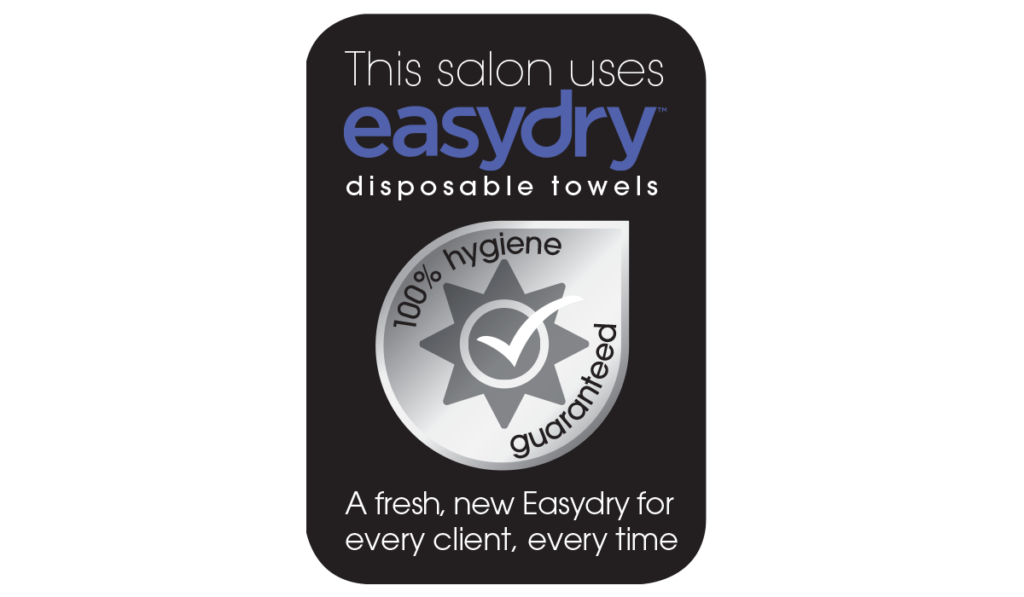 Easydry remains the better way to dry! Easydry towels are produced using hygiene-grade fibres and have these fibres been certified by both OEKO-TEX and SGS. This means that they have been certified to have high product safety standards. Salon owners can reassure their clients that each Easydry product is manufactured to a high standard.
Easydry CEO and Founder, Anne Butterly, explains:
"I have always been concerned about towel hygiene. I wanted to offer salons an alternative product that is hygienic but also out-performs cotton. Easydry disposable towels are more sustainable, kinder to hair and they actually dry hair quicker than cotton towels! This simplifies salon life for salon owners who are already under so much pressure."
Easydry knew that salons needed to find a way to reassure clients about their safety standards so they released the "Easydry Hygiene Mark". This convenient window sticker can reassure clients that their salon uses hygienic Easydry towels and offers a clean, fresh towel – every client, every time.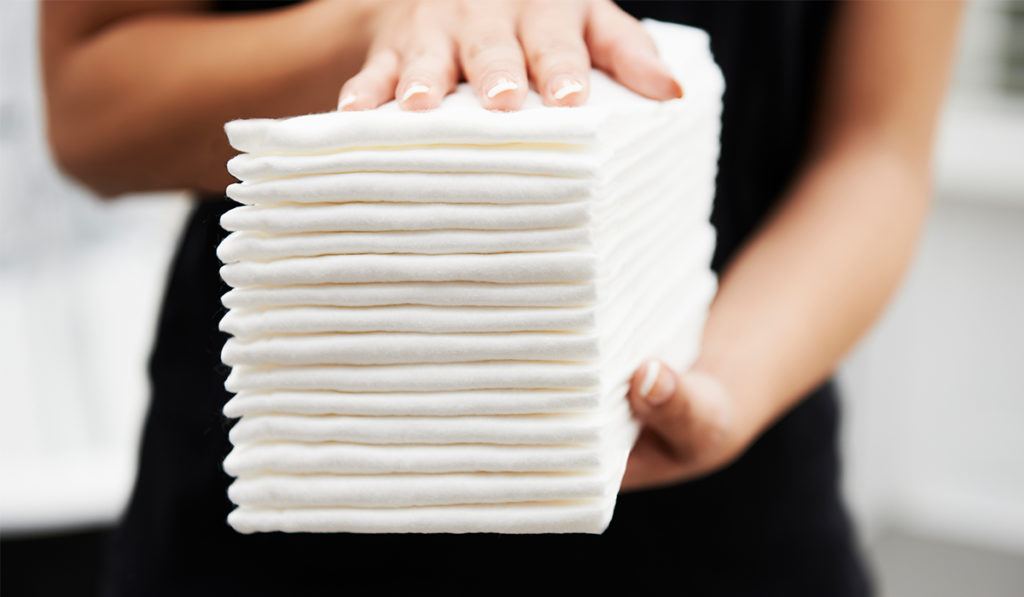 Anne Butterly, Founder and CEO of Easydry and Nergish Wadia-Austin, CEO and Founder of the PHAB Service Stars have decided to work together in these tough times to support performance and service excellence within the industry.
They have a shared belief that exceptional performance, great service, superior hygiene standards and environmental mindfulness will be what protects our industry going forward. PHAB Service Stars are a performance-based hair and beauty standard designed to recognise and support the very BEST Hairdressers, Barbers, Colourists, Beauty Therapists & Nail Technicians in the UK and Ireland
Easydry has expanded its offering and there is now a full range of towel sizes, quantities and colours available to suit every salon and barber. In addition to this, Easydry has launched a 100% compostable, colour-resistant, long, black gown.
This product eliminates fabric gowns and capes and plastic gowns, capes and ponchos. It works so well that all salons will need is one Easydry disposable towel and one Easydry disposable gown for each client. This means clients will receive their personal towel and gown at every visit, plus salons can streamline the number of products they need per client.
When your salon re-opens, what will your clients want? Exceed expectations with Easydry.
Visit our website to learn more about how Easydry can help you to meet and exceed your client expectations: click HERE